The Economic Summit is back! We're sure you've noticed that the world has, and continues to, be undergoing an almost unprecedented state of change and tumult, so we will be working to bring you the most up-to-date analysis and commentary.
For more information about our events or sponsorship opportunities, contact us.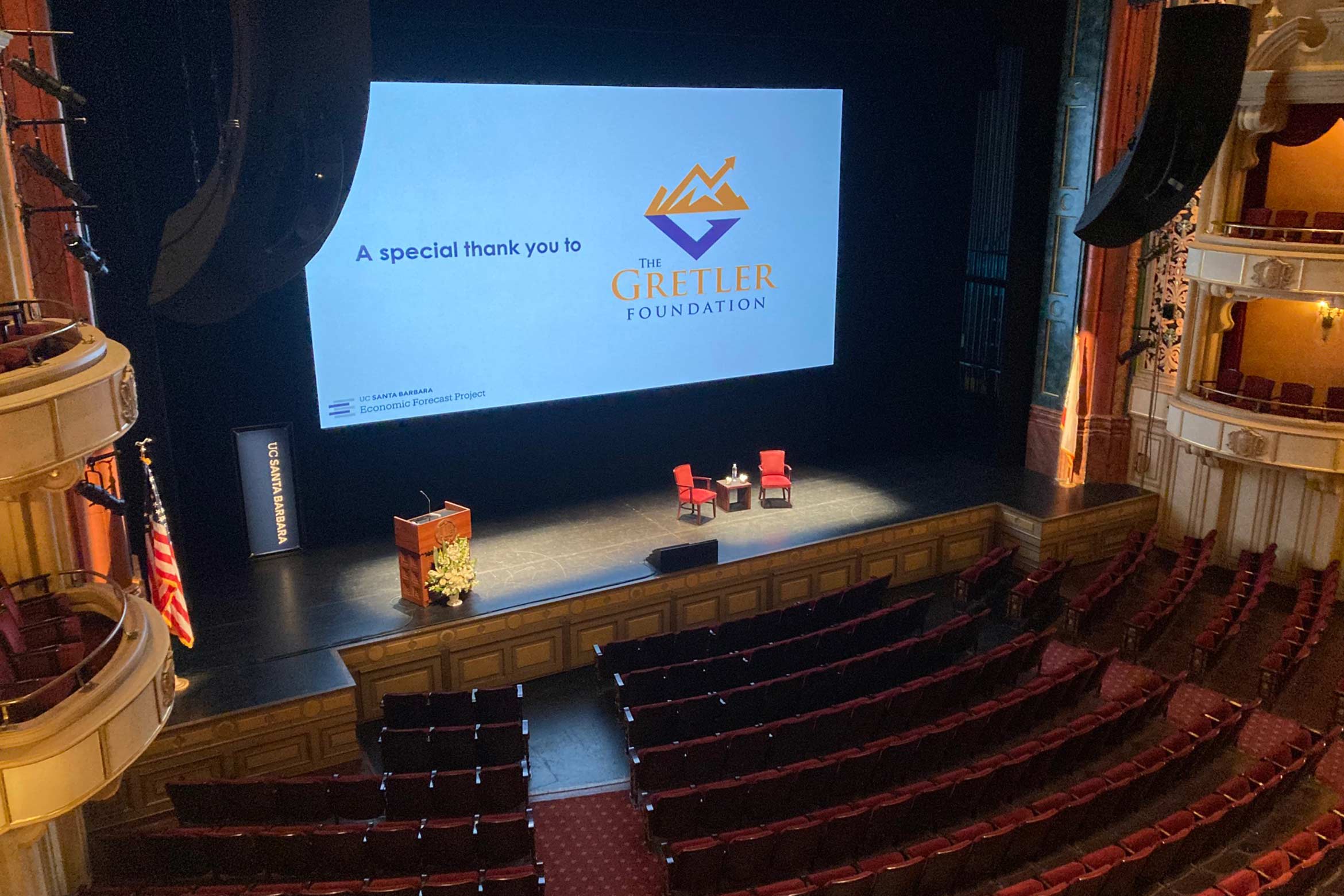 South County Economic Summit
May 09, 2024
Granada Theatre
Tickets are included with every sponsorship, and individual tickets will be sold through UC Santa Barbara Arts & Lectures.